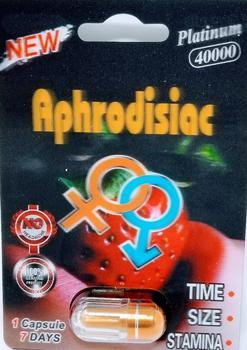 SD Import is recalling all lots of Aphrodisiac capsules marketed as a dietary supplement for men for sexual enhancement.
The products have been found to be tainted with sildenafil. an active pharmaceutical ingredient in FDA approved products used in the treatment of erectile dysfunction.
The presence of sildenafil in Aphrodisiac capsules renders it an unapproved drug for which safety and efficacy have not been established.
There are no reports of adverse events related to this recall.
The recalled product is packaged in a cardboard box with 12 plastic packs in a box with UPC Code 644118128135. It was sold in retail stores nationwide and on a variety of websites.
What to do
Customers who purchased the recalled product should stop using it and return it to place of purchase.
Consumers with questions may contact SD Import at (248) 850-8523 Monday- Friday from 10AM – 5PM (EST) or by e-mail at sdimportsllc@gmail.com.