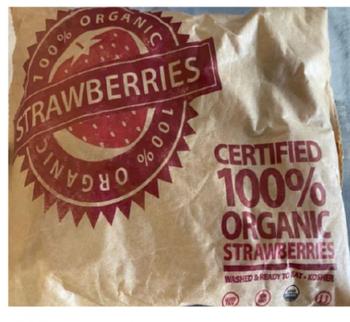 Scenic Fruit Company of Gresham, Ore., is recalling frozen organic strawberries sold to Costco, Aldi, KeHE, Vital Choice Seafood, PCC Community Markets, and frozen organic tropical blend sold to Trader Joe's.
The recall follows an outbreak of Hepatitis A, a contagious liver disease that can range from a mild illness lasting a few weeks to a serious illness lasting several months. Hepatitis A infection can progress to liver failure.
A list of the recalled products, including UPC codes and "best By" dates, may be found here.
What to do
Customers who purchased the recalled products should not consume them, but discard or return them to the place of purchase for a full refund.
Consumers with questions may contact the company by email at customer.service@scenicfruit.com.