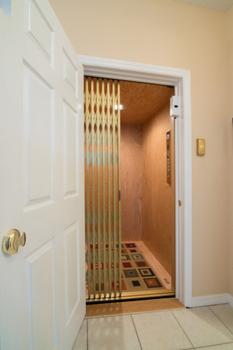 Residential Elevators of Crawfordville, Fla., is recalling about 3,700 elevators.
The elevator cab can rise unexpectedly to the top of the elevator shaft and stop abruptly, posing an impact hazard to those in the elevator cab.
The firm has received four reports of the elevator cab rising unexpectedly to the top of the shaft. No injuries have been reported.
This recall involves traction residential elevators with models LLT-952, LLT-953, LLT-954 and LLT-955 shipped and installed between January 2015 and April 2017.
The recalled elevators are used in consumers' homes.
"Residential Elevators" is printed on a label on the operating panel inside the elevator cab.
The elevators, manufactured in the U.S.. were sold at Residential Elevators' dealers and home builders nationwide from January 2015, through April 2017, for between $18,000 and $50,000.
What to do
Consumers should immediately stop using the recalled elevators and contact Residential Elevators to schedule a free inspection and, where a replacement part is needed, a free repair. Elevators that have been inspected by the company since May 2017 do not require a new inspection.
Residential Elevators is able to determine whether a residential elevator is included in the recall by the consumer's street address.
The firm is contacting all known purchasers directly.
Consumers may contact Residential Elevators toll-free at 877-943-4734 from 8 a.m. to 5 p.m. (ET) Monday through Friday, by email at clientservices@residentialelevators.com, or online at www.residentialelevators.com and click on "Recall Information" at the bottom of the page for more information.