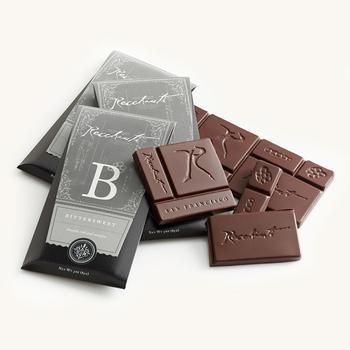 Recchiuti Confections of San Francisco, Calif., is recalling two batches of Bittersweet Chocolate Bar and two batches of Feve Chocolate Bar.
The products contain high levels of milk, an allergen not disclosed on the label.
No illnesses have been reported to date.
The following products, sold at Recchiuti Confections' Ferry Building store and the Lab store in San Francisco, online at Recchiuti.com, and through wholesale partners, are being recalled:
Bittersweet Bar (UPC 8 19895 00017 6): Lot code 21418000 (Best By 7/2/19), Lot code 16518000 (Best By 5/14/19)
Feve Bar (UPC 8 19895 00019 0): Lot Code 16518000 (Best By 5/14/19), Lot Code 21418000 (Best By 7/2/19)
Lot codes can be found on the back of the chocolate bar pouches in the bottom right corner.
What to do
Recchiuti Confections is contacting customers directly and offering a refund.
Full refunds are available by contacting customer service teams at (800) 500-3396 Monday – Friday, 9 am – 5 pm (PT) or by email at customerservice@recchiuti.com.