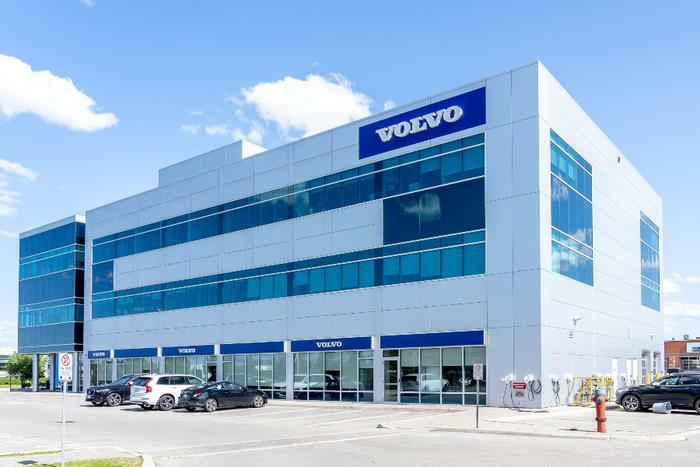 Volvo says it will recall another 195,000 vehicles that may have a deadly defect lurking in their airbag deployment system. The move comes after the company recalled over 460,000 vehicles that may be affected by the same issue. 
The latest recall affects V70 and XC70 models that were produced between 2001 and 2007. In a filing with the National Highway Traffic Safety Administration (NHTSA), the automaker said the airbag inflators in the recalled vehicles could explode and spray "sharp metal fragments" that could injure or kill drivers or occupants.
Dealers are being advised to replace the dangerous airbags at no cost to vehicle owners. Owner notification letters will reportedly be mailed on December 14. Consumers can contact Volvo Car at 1-800-458-1552 for more information.
Onions linked to massive salmonella outbreak recalled
Earlier this week, we reported that federal health officials had finally identified the source of a massive salmonella outbreak that had sickened hundreds of consumers across 37 states. Now, the onions that were responsible for those illnesses are being recalled.
Prosource Produce LLC has officially filed a recall notice with the U.S. Food and Drug Administration (FDA) for all of its whole, raw onions that were produced in Chihuahua, Mexico, between July 1, 2021, and August 31, 2021. The company admitted that the products may be contaminated with salmonella. 
Consumers who purchased the recalled onions are being asked to throw them away or return them to the place of purchase for a full refund.
Ford recalls over 228,000 vehicles with rear camera issue
Ford has issued a recall for 228,297 vehicles that came installed with faulty rearview cameras. The recall affects model year 2020-2021 Ford Explorers, Lincoln Corsairs, and Lincoln Aviators with 360-degree cameras.
According to a filing, the rearview cameras in the recalled vehicles could fail and prevent consumers from being able to use them while driving. The problem effectively reduces the vision of drivers and increases the risk of a crash.
Ford is working with dealers so that the Image Processing Module (IPMB) software in affected vehicles can be updated. Owners can contact Ford at (866) 436-7332 for more information.
Pork used for school lunches recalled
Over 3,000 pounds of ready-to-eat smoked pork barbeque products are being recalled because they may have been contaminated with Listeria monocytogenes. 
The pork, which is produced by Nick's Famous Bar-B-Q of Nashville, Tenn., was shipped to several institutions in the U.S. -- including to certain school locations in North Carolina. 
Any institution that bought these products and has them in their freezers is being advised to throw them away immediately.