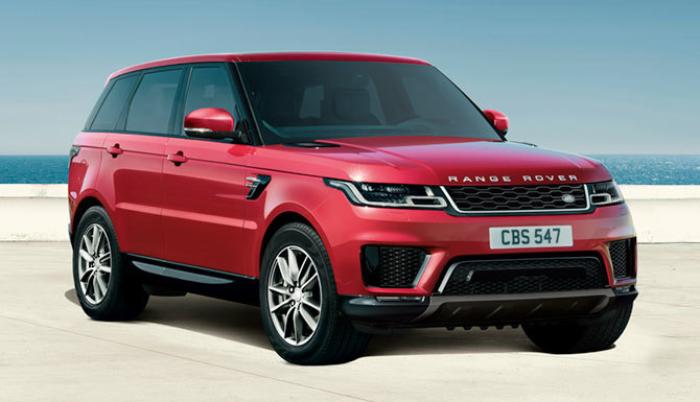 Nearly 112,000 model year 2010-2013 Range Rover Sports and model year 2010-2016 LR4s with 3.0L V6 or 5.0L V8 engines are being recalled.
Land Rover says it's because the fuel outlet flange mounted on the fuel tank may crack, possibly resulting in a fuel leak, which could pose a fire risk.
The automaker's dealers will replace the fuel outlet flange free of charge.
Juratoys recalls children's shaving toys
Juratoys US says excessive levels of phthalates, which are toxic if ingested by young children, is behind its decision to recall recalling more than 13,000 Janod Children's Shaving Kits.
The brown trim of the shaving kit bags contains levels of a regulated phthalate that exceed the prohibition of specific phthalates.
Banned phthalates are toxic if ingested by young children and can cause adverse health issues.
Six batches of the toy are included in this recall:
10084/ J06548/ 052020
10024/ J06548/ 062020
10166/ J06548/ 072020
10279/ J06548/ 092020
10460/ J06548/ 112020
10551/ J06548/ 022021
Parents should take the kits away from their kids immediately and return it to the place of purchase for a full refund.
Uninspected beef and chicken empanadas recalled
Because the products did not undergo federal inspection, S AS Foods Enterprises is recalling approximately 3,768 pounds of beef and chicken empanadas.
The following frozen, fully cooked items, shipped to retail consignees in Illinois, Indiana, Minnesota, Ohio and Wisconsin are being recalled:
1-lb. zip-lock bags or clear, plastic containers with "SAS Food EMPANADAS DE POLLO CHICKEN PATTIES."
1-lb. zip-lock bags or clear, plastic containers with "SAS Food EMPANADAS DE CARNE BEEF PATTIES."
No illnesses have been reported.
Consumers who have any of the recalled products should not eat them, but discard or return them to the place of purchase.
Recalls are out for Husqvarna and Svartpilen motorcycles
KTM North America is recalling roughly 1,500 Husqvarna Motorcycle 701 Vitpilen and 701 Svartpilen motorcycles.
According to the company the license plate holder could contact the rear wheel and increase the risk of a crash or injury.
Work by the dealers -- which will be done at no cost to owners -- includes inspecting and realigning the gear teeth on the license plate holder and swingarm, and making sure the rear wheel axle collar is tightened properly.