---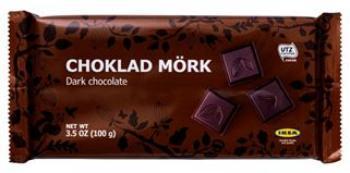 IKEA is expanding an earlier recall of chocolate products to include Chokland Mörk, Chokland Mörk 70%, Choklad Lingon & Blabar, Choklad Nöt, Godis Chokladkrokant, Godis Chokladran and Choklad LJUS sold from April 30, 2015, to July 1, 2016.
The products, which include all "Best Before Dates," contain milk, hazelnuts and/or almonds, allergens not declared on the label, although the products do carry an advisory statement, stating that they may contain milk and tree nuts..
There have been no complaints or reported incidents in the U.S. to date. IKEA of Sweden has had one reported complaint in Japan.
The recalled products were distributed to IKEA retail stores nationwide and sold individually.
What to do
Customers should return the recalled products to the nearest IKEA store for a full refund. Proof of purchase is not required.
Consumers with questions or concerns may contact IKEA toll free (24/7) at 1-888-966-4532 or online at www.IKEA-usa.com.
---