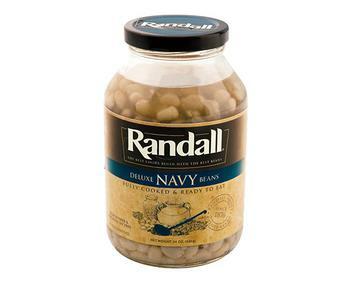 Randall Foods of Cincinnati, Ohio, is recalling all its Randall-brand beans – approximately 1.6 million cases.
The products may be underprocessed, which could result in Clostridium botulinum contamination.
No illnesses have been reported.
A list of the recalled products, sold in 48-oz, 24-oz, and 15.4-oz glass jars with tan labels with "Randall" at the label top, may be found here.
The recalled products were sold between March 1, 2019, and May 15, 2021, at retail locations in Alabama, Arkansas, Florida, Iowa, Illinois, Kansas, Kentucky, Michigan, Minnesota, Missouri, Nebraska, North Carolina, New York, Ohio, Oklahoma, Pennsylvania, South Dakota, Tennessee, Texas, Virginia, Wisconsin and West Virginia.
What to do
Customers who purchased jars of Randall-brand beans -- regardless of the "Best By" date -- should return them to the place of purchase for a full refund.
Consumers with questions may contact the company at (513) 793-6525 between 9 am and 5 pm.