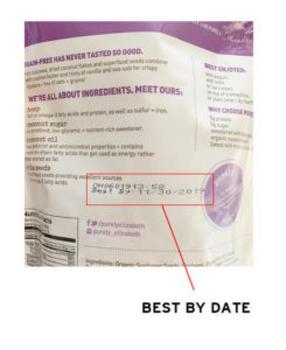 purely elizabeth is recalling various granola. products.
The cashews provided by the firm's supplier may contain foreign objects.
The following products are being recalled:
Coconut Cashew Grain-Free Granola,
Banana Nut Butter Grain-Free Granola and
Pumpkin Spice + Ashwagandha Grain-Free Superfood Granola.
What to do
Customers who purchased the recalled products are asked to email a photo to support@purelyelizabeth.com, and dispose of the products. The product will be replaced.
Consumers with questions or concerns may contact the company at (720) 242-7525 Ext. 106, 9AM – 5PM (MST) Monday through Friday, or at the above email address.