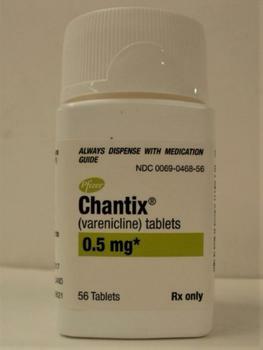 Pfizer is recalling all lots of Chantix 0.5-mg and 1-mg tablets.
The anti-smoking product contains N-nitroso-varenicline at or above the FDA interim acceptable intake limit.
Long-term ingestion of N-nitroso-varenicline may be associated with a theoretical potential increased cancer risk, but there is no immediate risk to patients taking this medication.
Pfizer has not received any reports of adverse events.
A list of the recalled products may be found here.
What to do
Consumers who purchased the recalled product should contact Stericycle at (888) 276-6166 Monday – Friday from 8:00 am - 5:00 pm (ET) for instructions on how to return their product and obtain a refund.