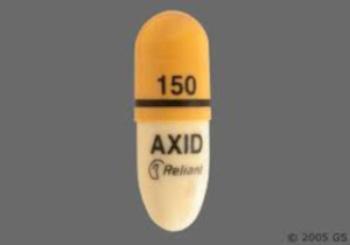 The Pendopharm Division of Pharmascience is recalling two lots of Axid (nizatidine) from the Canadian market.
The product, used to treat ulcers in the stomach and intestine, as well as heartburn, is contaminated with N-nitrosodimethylamine (NDMA), a probable cancer-causer.
The NDMA levels in the two lots being recalled are not higher than acceptable limits at this time, but could increase with time.
The following product, sold throughout Canada, is being recalled:
Company
Product Name/Active Pharmaceutical Ingredient (API)
DIN
Strength
Lot
Expiry
Pendopharm Division of Pharmascience Inc.
AXID CAPS 100
00778338
150mg
616927
31-08-2020
617088
31-08-2020

What to do
Patients taking the recalled product should not stop taking it unless they have spoken to their health care provider and obtained alternative treatment.
Cosnsumers with questions may contact Pendopharm toll-free at (888) 550-6060 or by email at med.info@pharmascience.com.