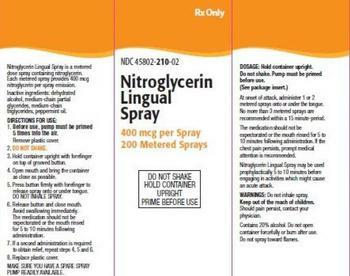 Padagis US is recalling 12-g spray bottles of Nitroglycerin Lingual Spray.
Bottles of the product, used to relieve an attack or prophylaxis of chest pain due to coronary artery disease, may not dispense medication properly.
The company has not received any reports of adverse events.
The recalled product -- including lot numbers 150892, 153199, and 156041, with expiration dates of October 2022, February 2023, and April 2023, respectively -- was distributed throughout the U.S.
What to do
Patients who have this product should contact their health care provider for a replacement before returning the recalled product.
The necessary form to document product information, as well as other information, may be obtained by email at padagis5665@sedgwick.com or by calling (888) 266-7912.
Patients with questions may call the number listed above Monday through Friday from 8 a.m. – 5 p.m. (EST).