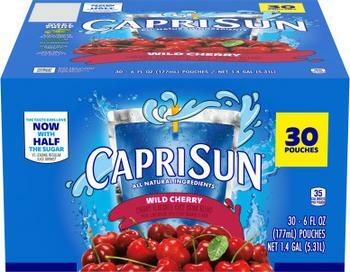 Parents who put Capri Sun pouches in their kids' school lunch boxes will need to double-check to make sure the drinks are safe. 
Kraft Heinz has recalled approximately 5,760 cases of Capri Sun Wild Cherry Flavored Juice Drink Blend beverages because they were contaminated with a diluted cleaning solution that was intended to be used on food processing equipment.
Particulars on the recalled product, with a "Best When Used By" date of June 25, 2023, may be found here.
What to do
Customers who purchased the recalled product should not consume it. Instead, they should return it to the store where it was purchased.
Consumers may contact Kraft Heinz by phone at (800) 280-8252 from 9 a.m. to 6 p.m. (EST) Monday through Friday for more information.