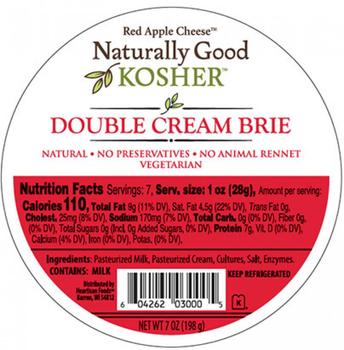 Old Europe Cheese of Benton Harbor, Mich., is recalling all of its Brie and Camembert cheeses.
The products may be contaminated with Listeria monocytogenes.
In the U.S., about 1,600 people get listeriosis, the disease caused by Listeria, each year, according to the CDC. Of those, about 260 die.
A list of the recalled products, with best by dates through December 14, 2022, may be found here.
The recalled products were sold from August 1, 2022, through September 28, 2022, at supermarkets, wholesale and retail stores including Albertsons, Safeway, Meijer, Harding's, Shaw's, Price Chopper, Market Basket, Raley's, Save Mart, Giant Foods, Stop & Shop, Fresh Thyme, Lidl, Sprouts, Athenian Foods and Whole Foods nationwide and Mexico.
Consumers should be on the lookout wherever they shop as the above list may not include all retail stores that received the recalled products, or may include stores that did not actually have the recalled products.
What to do
Customers who purchased the recalled products should not consume them, but discard them.
Consumers with questions may contact Old Europe Cheese at (269) 925-5003, ext 335 Monday through Friday from 9:00 am – -12:30 pm, and 2:00 pm – 4:00pm (ET).