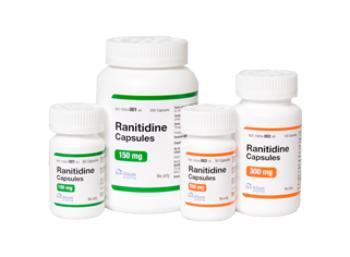 Novitium Pharma is recalling all quantities and lots of Ranitidine Hydrochloride capsules in the U.S.
The product is contaminated with N-Nitrosodimethylamine (NDMA), a probable human carcinogen, above levels established by the FDA.
The recalled product is used for treatment of duodenal ulcer, benign gastric ulcer, reflux esophagitis, post-operative peptic ulcer, Zollinger-Ellison Syndrome, and other conditions where reduction of gastric secretion and acid output is desirable.
The following products are being recalled: 
Description

Strength

Type

Pack Size

 

NDC

Ranitidine Capsules 150mg
150 mg
Rx
60 ct bottle
70954-001-20
Ranitidine Capsules 150mg
150 mg
Rx
500 ct bottle
70954-001-40
Ranitidine Capsules 300mg
300 mg
Rx
30 ct bottle
70954-002-10
Ranitidine Capsules 300mg
300 mg
Rx
100 ct bottle
70954-002-40
What to do
Patients should continue taking their medication and speak to their physician or pharmacist about alternate healthcare treatment options. Customers desiring to return product should contact the pharmacy from which it was purchased.
Consumers with questions may contact the company at (609) 469-5920 or by email at info@novitiumpharma.com.