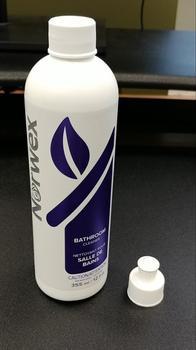 Norwex Canada of Dauphin Manitoba, Canada, is recalling about 14,303 containers of Norwex Bathroom Cleaner.
The product does not meet Canadian chemical hazard labeling and child-resistant packaging for consumer products standard under the Canada Consumer Product Safety Act.
No incidents or injuries have been reported to the company regarding the use of this product
The recalled product, (Item#: 600002, 355 mL), manufactured in the U.S., was sold throughout Canada from May – November 2018.
What to do
Customers who purchased the recalled product should immediately stop using it and dispose it according to municipal waste guidelines.
Consumers may contact Norwex Canada telephone toll free at (877) 766-7939 from 8:00 a.m. to 7:00 p.m. (CST) Monday -- Friday, by e-mail at CNDConsultantCare@norwex.com or online at https://norwex.biz/en_CA/.