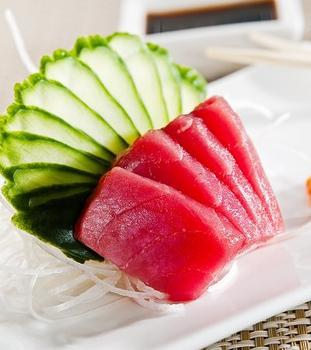 Northern Fisheries LTD of Little Compton, R.I., is recalling frozen, wild-caught yellowfin Tuna Medallions – a product of Vietnam.
The product may contain elevated levels of histamine, which can produce an allergic reaction with symptoms that include tingling or burning sensation in the mouth, facial swelling, rash, hives and itchy skin, nausea, vomiting or diarrhea.
The symptoms usually disappear within several hours without medical intervention.
Tuna King, sold in Connecticut, Michigan, Minnesota, Rhode Island and Wisconsin, is being recalled. Details:
Description: Tuna Medallions 2-3oz 10x1lb
Production date: 06/13/2019
Northern lot #: 0058797
UCP code: 815838020638
The production date and UPC code are on back of the Tuna King Brand rider card.
What to do
Customers who purchased the recalled products should not consume them, but discard them immediately.
Consumers with questions may contact the company at (401) 592-0600, Monday through Friday, 9 a.m. to 5 p.m. (ET) or by email at northfish@northfishltd.com.