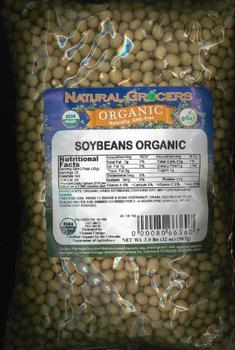 Vitamin Cottage Natural Food Market of Lakewood, Colo., is recalling Natural Grocers brand organic soybeans.
The product may contain mold.
The following product, packaged in clear plastic bags weighing two pounds and bearing the "Natural Grocers" label and the packed-on dates 19-168 and 19-205, are being recalled:
| UPC Code | Description | Packed on Dates |
| --- | --- | --- |
| 000080663607 | Organic Soybeans 2 LB | 19-168 & 19-205 |
The packed-on date can be found in the bottom left-hand corner of the label.
The recalled product was shipped to 154 Natural Grocers' stores located in Arkansas, Arizona, Colorado, Iowa, Idaho, Kansas, Louisiana, Minnesota, Missouri, Montana, Nebraska, Nevada, New Mexico, North Dakota, Oklahoma, Oregon, Texas, Utah, Washington and Wyoming.
Specific locations of those stores may be found here. 
What to do
Customers who purchased the recalled product should discontinue use and discard or return it to the store for credit or refund.
Consumers with questions may contact the company at (303) 986-4600, ext. 80801, Monday through Friday 8:00 a.m. to 5:00 p.m. (MST).