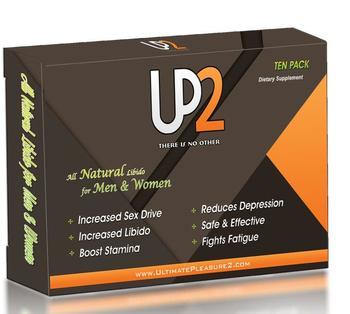 Med Man Distribution is recalling all lots of Up2 dietary supplement.
The product, marketed as an "all-natural libido for men and women," is tainted with sildenafil, making it an unapproved drug for which safety and efficacy have not been established.
The firm says it has not received any reports of adverse events.
Lots of the recalled product include 240 ten-count units, UPC 85606300322, 480 four-count packages, UPC 856063006315, and 960 singlepack units, UPC856063006308.
It was sold in the U.S. to Regal Labs and their retailers.
What to do
Med Man is notifying its distributors and their customers by email and is arranging for destruction of all recalled products.
Customers who purchased the recalled product should stop using and return it to the place of purchase for a refund.
Consumers with questions may contact Med Man at (705) 297-5321 Monday – Friday, 9 am – 5pm (ET) or by email at dirtyderek669@gmail.com.