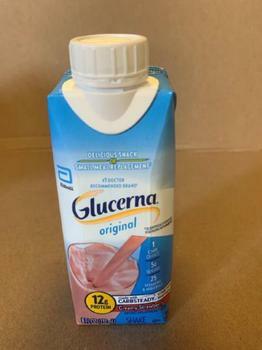 Lyons Magnus is expanding its earlier recall of nutritional and beverage products, a list of which may be found here.
Items in bold text in the list indicate additional brands, products and lots in the expanded recall.

The products may be contaminated with organisms including Cronobacter sakazakii and Clostridium botulinum.
Common symptoms from Cronobacter sakazakii could include fever, vomiting and urinary tract infection.
Clostridium botulinum may cause a severe form of food poisoning that can begin from six hours to two weeks after eating food containing the toxin. Symptoms may include double vision, blurred vision, drooping eyelids, slurred speech, difficulty swallowing and muscle weakness.
Botulism poisoning can cause respiratory paralysis, resulting in death, unless mechanical ventilation is provided.
The recalled products were sold starting in April 2021-- some nationally, while others were limited in scope.
What to do
Consumers who purchased the recalled products should not consume them, even if they do not look or smell spoiled, but should discard them immediately or return them to the place of purchase for a refund.
Consumers with questions may contact Lyons 24/7 at (800) 627-0557, or online at ww.lyonsmagnus.com.