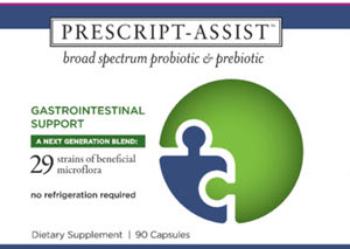 LL's Magnetic Clay of Austin, Texas, is expanding its earlier recall to include all lots of Prescript-Assist, a dietary supplement it marketed until late 2017.
The product may contain allergens including almonds, crustaceans, dairy, casein, eggs and peanuts, allergens not declared on the label.
No illnesses regarding these products have been reported to date.
The recalled product was sold nationwide online sales on the company's website and by brick and mortar retailers.
It was also available through distributors other than LL's Magnetic Clay that purchased the product from the same source.
The recall includes all lots sold between 1/29/2015 – 12/31/2017 in white bottles contain capsules in quantities of either 60 or 90 capsules per bottle.
What to do
Customers who purchased the recalled product should discontinue using it and return it to LL's Magnetic Clay for a full refund.
Consumers with questions may contact the company at (800) 257-3315 Monday – Friday from 9am – 5pm.