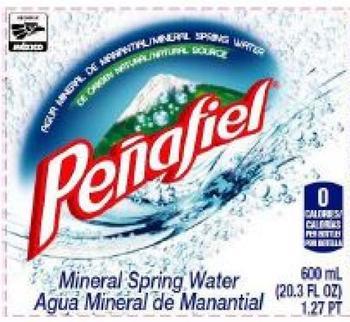 Keurig Dr Pepper is withdrawing Peñafiel unflavored mineral spring water products, imported from Mexico.
The product contains arsenic at levels that exceed the FDA's bottled water standards.
The withdrawal includes 600mL and 1.5L containers of all date codes.
What to do
Customers who purchased the withdrawn product may return it to the place of purchase for a full refund.
Consumers with questions may contact the company at (800) 696-5891 from 9:00 am – 8:00 pm (EST) Monday through Friday.