---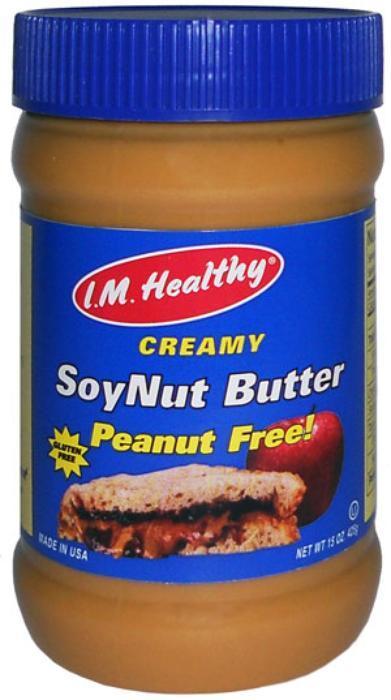 The SoyNut Butter Co. of Glenview, Ill., is recalling I.M. Healthy Original Creamy SoyNut Butter.
The product may be contaminated with Escherichia coli O157:H7 bacteria E. Coli O157:H7).
Twelve people infected with the outbreak strain of STEC O157:H7 have been reported from five states to date.
The recalled product was packaged in 15-oz. plastic jars with the Best By dates July 5, 2018, August 30, 2018, and August 31, 2018; individual portion cups with the Best By date August 8, 2018; and 4-lb. plastic tubs with Best By dates of November 16, 2018, and July 25, 2018.
It was was distributed in multiple states and may have been purchased in stores or through mail order. It was also distributed to childcare centers and schools in multiple states.
What to do
Customers who purchased the recalled products should not consume it, but return it to the place of purchase for a full refund.
Consumers with questions may contact the company at 1-800-288-1012, Monday-Friday 9:00-5:00 (CST).
---