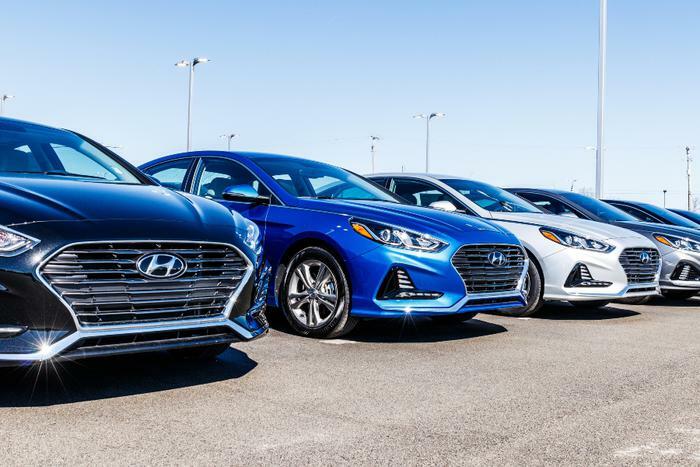 A potentially dangerous defect with certain Hyundai Sonata models has led to a massive recall affecting over 466,000 vehicles. 
The automaker said the affected cars have a common problem with their Smart Junction Box (SJB) software. It reportedly causes the turn signal to activate in the opposite direction of what the driver intends, which could cause a crash. 
Hyundai is working with dealers so that vehicle owners can have their cars repaired free of charge. Notification letters are scheduled to be sent out by November 19.
Coppertone recalls sunscreens that contain carcinogen
A big producer of sunscreen is recalling several of its aerosol spray products because of the presence of a known carcinogen. 
Coppertone announced that it is voluntarily recalling 12 lots of its products made between January 10, 2021, and June 15, 2021, because they contain benzene. Depending on the level of exposure, consumers who come into contact with benzene could increase their risk of developing several potentially deadly conditions, such as leukemia, blood cancer, and other blood disorders. 
The company urges consumers to stop using the affected products immediately and says they can visit this site to request a product refund and to find additional information.
DiGiorno pizzas recalled over undeclared allergens
It's not delivery, and it may not necessarily be safe to eat either. Digiorno recently issued a recall for nearly 28,000 pounds of a certain frozen pepperoni pizza product due to misbranding and undeclared allergens. 
In announcing the recall, the U.S. Department of Agriculture's Food Safety and Inspection Service (FSIS) said the pizzas contained textured soy protein, which was not mentioned on the label. The affected products bear an establishment number that reads "EST. 1682A" inside the USDA mark of inspection. 
The products were shipped across the U.S., but the company has not received any reports of adverse reactions.
Kohl's recalls antigravity chairs that can collapse
You'd hope that an antigravity chair would be good at...well...fighting gravity. But that doesn't appear to be the case with certain products sold by Kohl's. 
The retailer has recalled 31,000 SONOMA Goods For Life Branded Ultimate Oversized Antigravity Chairs because they can break or collapse when weight is applied. This can increase the risk of a fall when a consumer sits on them. 
The chairs were sold across the U.S. at Kohl's stores and online between January 2019, and June 2021. Consumers are urged to stop using them immediately and return them to a Kohl's store with a receipt for a refund. Consumers who do not have a receipt will receive store credit.