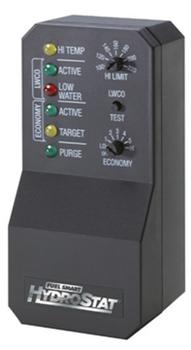 Hydrolevel Company of North Haven, Conn., is recalling about 4,000 HydroStat Model 3000 boiler controllers for Slant/Fin boilers sold in the U.S and Canada.
A malfunction can cause the boiler to overheat, posing a fire hazard.
The firm has received five reports of the recalled controllers failing to shut down the boilers after they reach the high temperature limit. No injuries or property damage have been reported.
This recall involves the Hydrolevel HydroStat Model 3000 boiler controller which is a black rectangular control unit for residential Slant/Fin VSPH boilers.
The unit has six small LED lights and the word 'Hydrostat' on the front. The controller says HydroStat on the front and HydroStat Model 3000 on the back.
The boiler controllers, manufactured in the U.S., were sold at Slant/Fin distributors, residential boiler contractors and boiler distributors nationwide from May 2012, through July 2018 for about $185.
What to do
Consumers with Slant/Fin model VSPH boilers should immediately contact a contractor to schedule a free repair. For assistance in locating a contractor, go to http://www.slantfin.com/locator/.
Consumers may contact Slant Fin at (800) 873-4346 from 9 a.m. to 5 p.m. (ET) Monday though Friday or Hydrolevel at (800) 654-0768 from 8 a.m. to 5 p.m. (ET) Monday through Friday or online at www.hydrolevel.com and click Contact Us at the top of the page for more information.