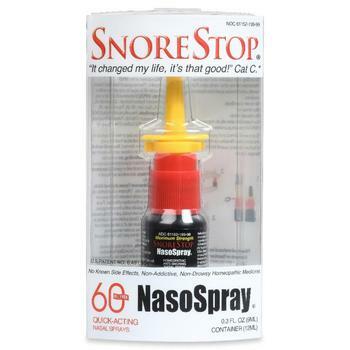 Green Pharmaceuticals is recalling a single lot of SnoreStop NasoSpray.
The product contains a microbial contamination identified as Providencia rettgeri, which can result in infectious complications.
The firm has not received any reports of adverse events to date.
The recalled product, used as a nasal spray to temporarily help stop or reduce symptoms of non-apneic snoring, is packaged in one single unit plastic bottle with a nasal pump as a delivery system.
The recalled lot, 2372/21222 with 2373 printed on a sticker placed on the bottom of the bottle and 21222 on a sticker placed on the outer packaging, was sold online and in health food stores nationwide.
What to do
Customers who purchased the recalled product should stop using it and return it to the place of purchase.
Green Pharmaceuticals Inc. is notifying its customers by email and arranging for the return and replacement of all recalled products.
Consumers with questions may contact the firm at (805) 388-0600 Monday through Friday from 8 a.m. to 5 p.m. (PST) or by e-mail at mail@snorestop.com.