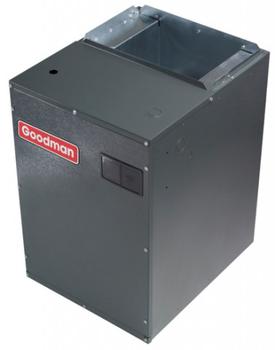 Goodman Manufacturing Company of Houston, Texas, is recalling about 1,730 modular blowers sold in the U.S. and Canada.
The labels on the serial plate have incorrect electrical information that could result in installers and servicers using undersized wiring or incorrect fuse/circuit breaker parts, posing a fire hazard.
No incidents or injuries have been reported.
This recall involves modular blowers used with heating and cooling systems sold both separately and as part of complete heating and cooling systems under the Goodman, Amana, and Daikin brand names.
The recalled products have model numbers beginning MBR1200AA, MBR1600AA, MBVC1600AA and MBVC2000AA, and serial numbers beginning 1704, 1705 and 1708. Some recalled modular blowers were installed with no brand name listed.
Consumers can identify these recalled units with the above model and serial numbers. Model and serial number labels are located on the front panel of the unit.
The blowers, manufactured in the U.S., were sold at heating and cooling equipment dealers nationwide from April 2017, through October 2017, for between $350 and $750.
What to do
Consumers should immediately stop using the recalled modular blowers and contact Goodman for a free inspection and to receive a new product label and electrical instructions. For any units that were installed incorrectly, Goodman will replace the wiring and/or
Consumers may contact Goodman toll-free at 844-633-4295 from 5 a.m. to 7 p.m. (CT) Monday through Friday or online at www.goodmanmfg.com and click on "Product Recall" at the bottom of the page for more information.