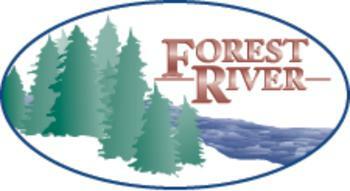 Forest River is recalling 49,295of the following fifth wheels and travel trailers, superseding and expanding a recall issued earlier this month:
Model year 2022-2023:
Coachmen Catalina,
Cross Trail,
Pursuit,
Sportscoach,
East to West Della Terra,
Silver Lake,
Forest River Forester,
FR3,
Sunseeker,
Wildwood,
Model year 2022:
Coachmen Adrenaline,
Apex,
Brookstone,
Chaparral,
Chapparral Lite,
Clipper,
Freedom Express,
Independence Trail,
Mirada,
Spirit,
Viking,
Work and Play,
East to West Ahara,
Tandara,
Forest River Aurora,
Cardinal,
Cedar Creek,
Cherokee,
Flagstaff,
Georgetown,
Ibex,
Impression,
Ozark,
Puma,
R-Pod,
Rockwood,
Sabre,
Salem,
Sandpiper,
Sandstorm,
Shockwave,
Sierra,
Solera,
Stealth,
Stealth Evo,
Surveyor,
Vengeance,
Vibe,
Wildcat,
XLR Toyhauler, P
rime Time Avenger,
Crusader,
Lacrosse,
Sanibel,
Tracer,
Shasta Oasis, and
Phoenix.
The electric retractable awning has a welded seam on the fabric that may separate, potentially allowing the awning to drop beyond normal operation. An awning that drops or extends beyond normal operation can increase the risk of injury.
What to do
Dealers will replace the fabric roll or complete awning -- as necessary -- free of charge. Owner notification letters are expected to be mailed on August 17, 2022.
Owners may contact the following customer service numbers listed for their designated model:
Rockwood and Flagstaff (574) 642-8943
IBEX & RPOD (574) 642-3119 Option 2
Salem & Wildwood & Ozark (574) 534-3167
Sierra & Sandpiper (574) 534-4574
Shasta (574) 821-1311
Shockwave (909) 873-3777
APEX and Spirit (574) 358-0401
Sportscoach, Mirada, and Pursuit (574)825-8212
Stealth & Stealth EVO (909) 873-3777
Sabre (260) 499-2100
Solera Sunseeker, Forester, FR3 and Georgetown (574-206-7600
Adrenaline, Freedom Express and Work n Play (574) 825-8256
Vibe and Impressions (574) 327-2707
Independence Trail, Clipper and Viking (269) 467 -8281
Puma (574) 642-0606
Catalina & Aurora (574) 825-8657
Brookstone, Chaparral and Chaparral Lite (574) 825-8360
Cardinal (574-207-7600
Vengeance (260 499-2100
Cardinal & Wildcat (574) 327-3706
XLR (674)642-0432
Forest River's number for this recall is 51-1532.