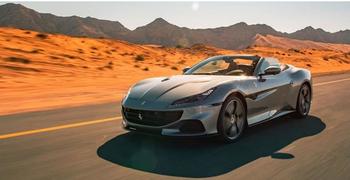 Ferrari North America is recalling 23,555 of the following vehicles:
Model year 2005-2009 430s,
Model year 2019-2020 488 Pistas,
Model year 2016 F60 Americas,
Model year 2005-2011 612 Scagliettis,
Model year 2010-2011 612s,
Model year 2018-2022 812s,
Model year 2020-2022 F8 Spiders,
Model year 2020-2022 F8 Tributos,
Model year 2021-2022 Romas,
Model year 2009-2017 Californias,
Model year 2015-2017 California Ts,
Model year 2013-2017 F12 Berlinettas,
Model year 2017 F12 TDFs,
Model year 2012-2016 Ffs,
Model year 2017-2020 GTC4 Lussos,
Model year 2018-2020 GTC4 Lusso Ts,
Model year 2013-2015 LaFerraris,
Model year 2017 LaFerrari Apertas, and
Model year 2019-2022 Portofinos.
The brake fluid reservoir cap may not vent properly, creating a vacuum inside the brake fluid reservoir.
This could lead to a brake fluid leak resulting in a partial or total loss of brake function, posing a crash risk.
This is an expansion a recall conducted in late 2021.
What to do
Dealers will replace the brake fluid reservoir cap and update the software to provide a new warning message for low brake fluid free of charge.
Owner notification letters were expected to be mailed September 24, 2022.
Owners may contact Ferrari customer service at (201) 816-2668. Ferrari's number for this recall is RC 80.