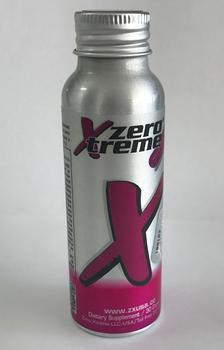 Fat Burners Zone is recalling one lot of Zero Xtreme capsules, which is marketed as a dietary supplement for weight loss.
Analysis by the Food and drug Administration found the product contains sibutramine, an appetite suppressant that was withdrawn from the U.S. market due to safety concerns.
The company has not received any reports of adverse events to date.
The recalled product is packaged in gray aluminum bottles with gray aluminum caps, 30 capsules per bottle, and was distributed nationwide via internet through the website fatburnerszone.com. The affected lot, #1220062085, expires in March 2020.
What to do
Fat Burners Zone is notifying its customers by email and is arranging for return/replacement of all recalled products. Customers who purchased the recalled product should return it to the place of purchase and contact their doctor.
Consumers with questions may contact Fat Burners Zone at (305) 741-2562 Monday through Friday from 9:00 AM -- 5:00 PM (EST) or by email at usa@fatburnerszone.com. Monday through Friday from 9:00 AM to 5:00 PM, EST time zone.