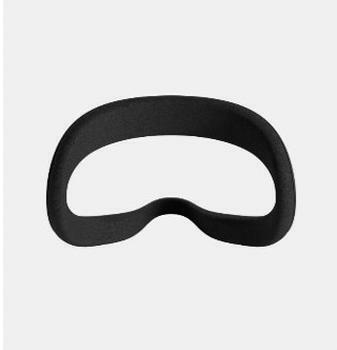 Facebook Technologies of Menlo Park, Calif., is recalling about 4 million removable foam facial interfaces for Oculus Quest 2 Virtual Reality Headsets sold in the U.S. and Canada.
The interfaces can cause facial skin irritation and reactions including rashes, swelling, burning, itching, hives and bumps.
The firm has received more than 5,000 reports of incidents of skin irritation and approximately 45 reports of consumers that required medical attention.
This recall involves Oculus Quest 2 Virtual Reality Headsets removable foam facial interfaces, included with a purchase of Oculus Quest 2 Headsets, and sold separately as a "Quest 2 Standard Facial Interface" or in a "Quest 2 Fit Pack."
Only headsets with the SKUs found here or the serial numbers that start with "1WMHH" and end with a number below "1264" are included in the recall.
The SKU and serial number are located on a label on the retail packaging of the headset.
Additionally, the serial number can be found on the user's account, on the Oculus app or on the headset.
For instructions on locating the headset serial number consumers should go to https://support.oculus.com/articles/getting-started/getting-started-with-quest-2/serial-numbers-quest-2/.
The interfaces, manufactured in China, were sold at BestBuy, GameStop, Target, Walmart, and other retailers, and online at Oculus.com, Amazon.com, BestBuy.com, Gamestop.com, Target.com, and Walmart.com between October 2020 and July 2021. The interfaces included with headsets sold for between $300 and $400, depending on the model; about $20 for a facial interface sold individually; and about $40 as part of a Fit Pack.
What to do
Consumers who experience a skin irritation or reaction should immediately stop using the recalled foam facial interface, and all consumers should contact Facebook Technologies to receive a free silicone cover. Facebook Technologies is contacting all Quest 2 users directly.
Consumers may contact Facebook Technologies toll-free at (877) 960-0889 anytime, or online at https://www.oculus.com/quest-2/removable-facial-interface-alert for more information.