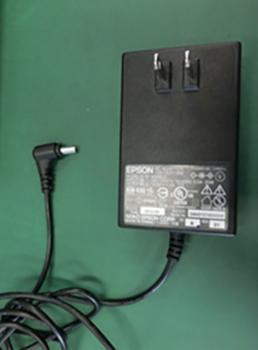 Epson America of Long Beach, Calif., is recalling about 340,000 power adapters sold with Epson scanners sold in the U.S., and Canada.
The power adapters can overheat, melt and catch fire, posing burn and fire hazards.
The firm is aware of 15 incidents worldwide of the adaptor melting or catching fire, resulting in property damage. No injuries have been reported.
This recall involves the power adapter sold with Epson V-series (V30/V33/V37/V300/V330/V370) scanners.
The recalled adapters are black with a power cord that connects to the scanner and to an electrical outlet. "EPSON" and internal part code "EADP-16CB B" are printed on the label of the adaptor.
The Adapters, manufactured in China, and scanners, manufactured in Indonesia, were sold at Best Buy, Office Depot, Staples, Walmart, and department stores nationwide from January 2010, through December 2015, for between $55 and $80 for the scanner and adapter.
What to do
Consumers should immediately stop using the recalled adapters and contact Epson to receive a free replacement.
Consumers may contact Epson USA toll-free at (888) 367-2656 from 8 a.m. to 4 p.m. (PT) Monday through Friday or online at www.epson.com and click "Support" at the top of the page for more information.