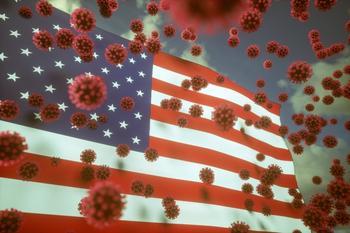 Empowered Diagnostics is recalling its CovClear COVID-19 Rapid Antigen Test and ImmunoPass COVID-19 Neutralizing Antibody Rapid Test.
Although the tests were distributed with labeling indicating that they are authorized by the FDA, neither has been authorized, cleared, or approved by the agency for distribution or use in the U.S.
Officials are concerned about the potentially higher risk of false results.
The CovClear test uses a nasal swab sample to detect proteins, called antigens, from SARS-CoV-2, the virus that causes COVID-19.
The ImmunoPass test uses a fingerstick blood sample to detect antibodies produced by a person's immune system in response to SARS-CoV-2.
What to do
Consumers who purchased the recalled products are advised by the FDA not to use them.
Consumers with questions may contact the Division of Industry and Consumer Education (DICE) at (800) 638-2041 or (301) 796-7100. They can also email DICE@FDA.HHS.GOV for more information.
Empowered Diagnostics may be contacted at (954) 354-2768.