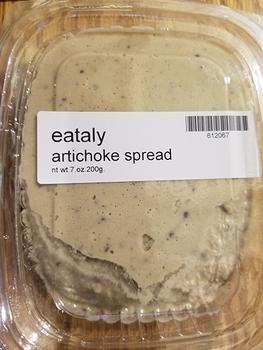 Eataly USA of New York City, N. Y., is recalling Eataly Artichoke Spread that may contain walnuts, an allergen not declared on the label.
One allergic reaction is reported.
The recalled product, sold in New York City, is packed in a plastic container with the front label reading "Eataly artichoke spread" nt wt.7 oz. 200g, UPC: 612067, and the back label listing the ingredients and the expiration date of 05.12.
What to do
Customers who purchased the recalled product and are allergic to walnuts should return it to the Eataly NYC Flatiron at 200 5th Avenue, New York, 10010.
Consumers with questions may contact the company at 201-875-0606, Monday – Friday, 10:00am – 5:00pm.