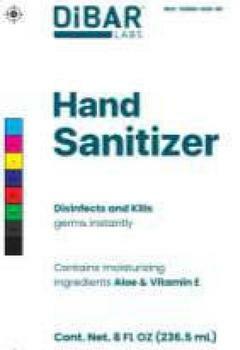 Morelia, Michoacán, Mexico Dibar Nutricional S. de R.L. De C.V. (Dibar) is recalling Dibar Labs, ProtectoRx and Advance Hand brands of hand sanitizer.
The products contain methanol (wood alcohol), which can result in nausea, vomiting, headache, blurred vision, permanent blindness, seizures, coma, permanent damage to the nervous system, or death.
There are reports of adverse reactions to date.
The Dibar Labs Hand Sanitizer was sold nationwide through S.E.N.D. LLC and its customers, ProtectoRx Hand Sanitizer was sold in Puerto Rico through PR TRADING LLC and its customers, and Advance Hand Sanitizer were distributed in the nationwide through RGV HEALTH SERVICES LLC DBA VALLEY and its customers.
What to do
Customers who purchased the recalled products should stop using, and return them to the place of purchase.
Consumers with questions may contact the firm at +52 443-314-5369, Monday – Friday, 9:00 a.m. – 6:00 p.m. (ET) or by email at QA@dibarlabs.com.