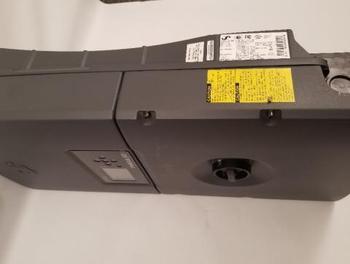 Delta Electronics USA of Plano, Texas, is recalling about 2,600 Eltek solar inverters.
The capacitors can fail and allow heat to build up and the cover can eject with force from the unit, posing fire and impact hazards.
The company has received 11 reports of the capacitors failing and allowing heat buildup, including two reports of the cover forcibly ejecting off the inverter units. No injuries have been reported.
This recall involves the Eltek THEIA HE-t string inverters that convert DC power from residential solar panels to AC power supplied to the electrical grid system.
The recalled inverters measure about 28 inches high by 14 inches wide by 6.5 inches deep, and were sold in four different kilowatt ratings: 2.0 kW, 2.9 kW, 3.8, kW, and 4.4 kW.
"Eltek," and the model designation "THEIA" and "HE-t" are printed on the front display panel of the inverter. The inverters could be installed in different places in consumers' homes.
The inverters, manufactured in China, were sold through various solar installers in Arizona, New York, Tennessee and Washington from March 2012, through May 2017, for between $2,000 and $4,000.
What to do
Consumers should immediately stop using the recalled inverters, turn off the switch on the inverter's front cover, switch off the circuit breaker for the inverter and contact Delta Electronics USA to arrange for a free replacement inverter.
Delta Electronics will remove the recalled inverter and install a replacement.
Consumers may contact Delta Electronics toll-free at (888) 770-7142 from 7 a.m. – 6 p.m. (CT) Monday through Friday or online at www.eltek.com and click on "Product Recall" at the bottom of the page for more information.