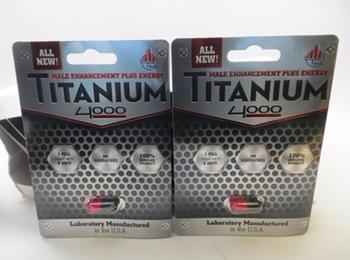 D.B.P. Distribution is recalling all lots of Titanium 4000 capsules, which marketed as a male enhancement nutritional supplement.
Analysis has found the product to be tainted with sildenafil and tadalafil. FDA approved active ingredients used for the treatment of erectile dysfunction whose presence makes Titanium 4000 an unapproved drug.
The company has not received any reports of adverse events to date.
The recalled product, packaged in 30 count display boxes, with single pill packs containing a red and black pill, was distributed nationwide to users via the internet and online at www.discountbonerpills.com.
What to do
D.B.P Is notifying customers by email and phone and arranging for return of all recalled products.
Customers who purchased the recalled product should stop using and discard or return it to place of purchase or to D.B.P. Distribution.
Consumers with questions may contact the company at (818) 262-9951 Monday thru Friday 9am to 5pm (PST) or by e-mail at orders@discountbonerpills@gmail.com.