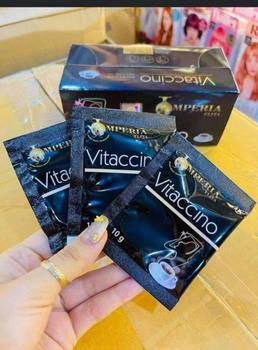 Dash Xclusive is recalling all lots of Imperia Elita Vitaccino Coffee.
The products contain sibutramine and fluoxetine, drugs used as an appetite suppressant for weight loss and the treatment of various depressive disorders, obsessive compulsive disorder, bulimia and panic disorders.
The presence of these drugs in the recalled product renders it an unapproved drug for which safety and efficacy has not been established.
There have been no reports of adverse events.
The recalled product, marketed as a dietary supplement for weight loss and is packaged in a black rectangular box and contains fifteen sachets, was sold nationwide on the internet and by eBay.
What to do
Dash Xclusive is notifying its customers and arranging for return of all recalled products.
Customers who purchased the recalled product should stop using it and return it to: Dash Xclusive, 610 S. Verdugo Road, Apt 31, Glendale, California 91205.
Consumers with questions may contact the company by e-mail at dashxclusive11@gmail.com.