---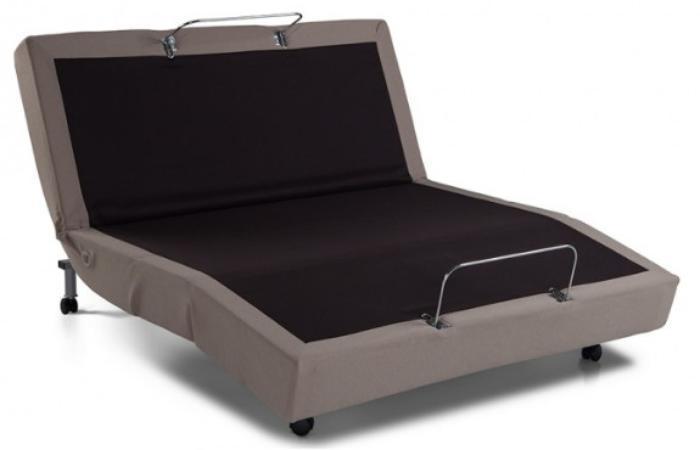 Customatic Beds of Natick, Mass., is recalling about 50,000 adjustable beds.
The bed's side-mounted AC outlets can be incorrectly wired, posing an electric shock hazard to consumers.
No incidents or injuries have been reported.
This recall involves the bases of Customatic adjustable beds. These power foundations were offered in all bed sizes and were sold with handheld remote controls, allowing the head and/or the foot of the bed mattress to be moved up and down. These bases also have a side mounted AC outlet.
The model numbers can be found on the metal frame near the foot of the bed and are listed below.
Model Numbers
RI-AB52-A18-WWM-L-U-H-CCBH4-AC
RI-AB52-A18-WWM-L-U-H-CCBH2-AC
RI-ABF-A18-WWM-N6SL-106-L-U-AC-H-CC4B
RI-ABF-A18-WWM-ESF-107-L-U-AC-LM-CC4B
RI-ABC-A18-WWM-N8SL-107-L-U-AC-LM-CC4B
RI-ABC-A18-WWM-N8SL-107-L-U-AC-LM-CC2B
Reflexion 7
CM-ABDS-A18-WWM-U-S-AC-PLBS-DR-LM
PB-ABL-A18-WWM-DR-AC
CM-ABD-A18-WWM-AC
CM-ABF-A18-WWM-U-AC-W8-SR
CM-ABT-A18-WWM-U-AC-SR
CM-ABF-A18-WWM-U-AC-W-SR-H
F04-00004
The beds, manufactured in Taiwan, were sold at Sleepy's and other mattress stores nationwide from June 2012, through January 2017, for about $1,500.
What to do
Consumers should immediately stop using the AC plug on the side of the bed and contact Customatic Beds to arrange for a free inspection and repair.
Consumers may contact contact Customatic Beds toll-free at 844-815-9023 from 9 a.m. through 9 p.m. ET Monday through Saturday or online at www.customaticbeds.com for more information.
---