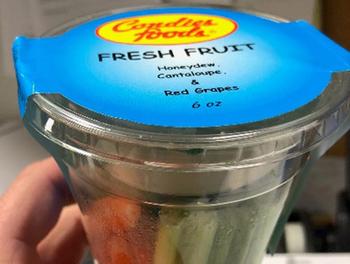 Condies Foods of Kearns, Utah, is recalling 166 cases of Veggie Cups with the code date "USE THRU 01/05/2018."
The product may contain milk and egg, allergens not declared on the label.
There have been no documented illnesses at this time.
The recalled product, which is supposed to be a broccoli, celery, carrot, and ranch dip called Veggie Cup 6.5-oz. , has a level reading "Fresh Fruit" with UPC 5077722265 and the code date "Use Thru 01/05/2018" on the side.
It was shipped to Coremark Distribution centers that sent the product to stores in Arizona, Colorado, Idaho, Nevada, Nebraska, Utah and Wyoming.
What to do
Customers who purchased the recalled product should return it to:
Condies Foods Inc.
4850W 5300S
Kearns, UT 8411
Attention Ana Zamora
Consumers with questions may call the company at 801-969-1448, ext. 108 from 7:30am-6:00pm, Monday-Friday.