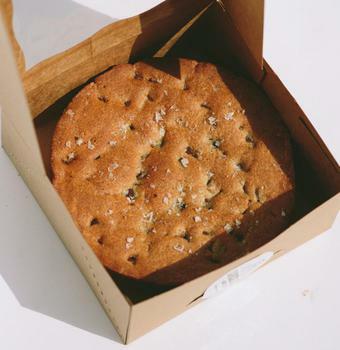 Chocolate and the Chip of Los Angeles, Calif., is recalling chocolate chip cookies, cookie bundt cakes, and rice crispy treats.
The products may contain allergens like wheat, milk, soy, and tree nuts that are not declared on the label. No confirmed illnesses have been reported to date.
A list of the recalled products -- sold in California, Massachusetts, Texas, New York, Alabama, Arizona, Arkansas, Washington, Utah, New Jersey, Florida, Ohio, Colorado Georgia, Idaho, Michigan, Nevada, North Carolina, Virginia, Oregon, as well as e-commerce and pop-up retail locations -- may be found here.
The cookies were packaged in uniform pairs in a clear resealable plastic package, the recalled bundt cakes were packaged in a unit of 4 in a white bakery box, and the rice crispy treats were packaged in single units in a food-grade poly tubing. All of them were labeled with the company logo and ingredient information.
What to do
Customers with allergies or severe sensitivity to wheat, milk, soy, or tree nuts who purchased the recalled products should not consume them. Instead, they're being urged to throw the products away.
Consumers with questions may contact the company at (213) 792-2810.