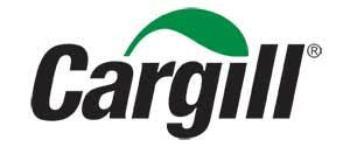 Cargill's animal nutrition business is recalling a single lot (382 bags, 50 lb each) of NutreBeef Transition Pellet (MH) beef cattle feed.
The product may contain mispackaged feed with elevated levels of monensin, which can be toxic to cattle and can cause colic-like symptoms.
The firm has received notification from one farm of eight animal deaths linked to this lot of feed.
NutreBeef® Transition Pellet (MH), packaged in a plain 50 lb brown paper bag, is being recalled from retail outlets and distributors in the Kansas and Texas markets:
Lot Code: 529316973 (bottom left corner of feed label)
Product Code: 80652 (bottom right corner of feed label)
UPC Code: 722304442668 (bottom right corner of feed label)
Species: Beef Cattle
Date Made: 11/12/19
Shelf Life (Days): 90 days
What to do
Customers who purchased the recalled product should return it to their local dealer or retailer for a replacement or full refund.
Consumers with questions may contact Cargill customer service at (800) 542-0019, Monday – Friday, 8:00a.m. – 5:00p.m. (EDT), or by email at McPherson_FeedOrder@Cargill.com.