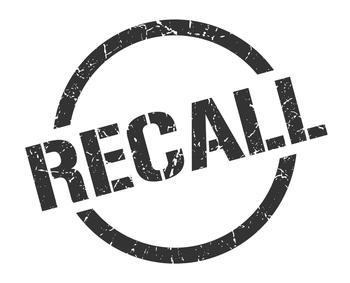 Biota Biosciences is recalling Cannabidiol (CBD) Complex, Curcumin Complex, and Cannabidiol + Curcumin Injectables.
The products were marketed without FDA approval.
In addition, the product claims on the firm's website make the products unapproved new drugs, and the labeling fails to bear adequate directions for use.
There are no reports of adverse effects.
The following items, sold throughout the U.S., and to one consignee in New Zealand, are being recalled:
Product Name
Strength(mg)
Multiple Dose Vial Size
Lot
Expiration
Cannabidiol(CBD) Complex
40
10 mL
2H071219P
  07/12/2021
500
10 mL
10102019P
 10/10/2021
Curcumin Complex
40
10 mL
2H071219CCD
 07/12/2021
500
10 mL
0712019CCD
 07/12/2021
Cannabidiol + Curcumin
500
10 mL
10102019PC
 10/10/2021
What to do
Customers who purchased the recalled products should stop using and return them to place of purchase.
Consumers with questions may contact Biota Biosciences at (866) 996-2293 Monday -- Friday 8:00 am -- 4:00 pm (PST), or by e-mail at hq@biotacbd.com.