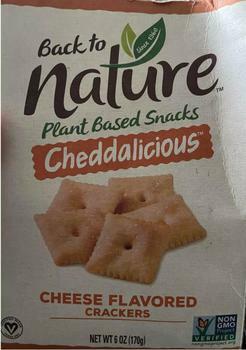 B&G Foods is recalling 1,855 cases of Back to Nature Cheddalicious Cheese Flavored Crackers.
The product contains animal-shaped crackers with egg and milk, which are allergens not declared on the label.
No allergic reactions have been reported to date.
The recalled product, which comes in a 6-oz pouch with UPC 8-19898-01491-0 and a Best By Date of SEP 05 2022 on the top of the box, was sold in retail stores nationwide.
What to do
Customers with an allergy or sensitivity to milk and/or egg who purchased the recalled product should not consume it. Instead, they should return it to the place of purchase for a full refund.
Consumers seeking a refund or additional information may contact B&G Foods online or by phone at (855) 346-2225 Monday through Friday from 8:30 a.m. to 6:00 p.m. (ET).