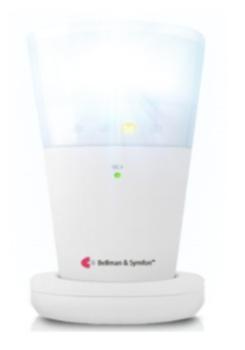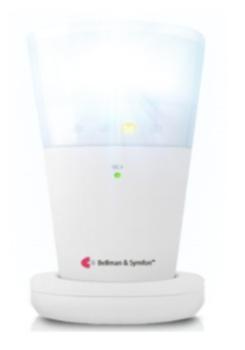 Bellman & Symfon North America of Wilmington, N.C., is recalling about 450 flash receivers for the hearing impaired.
The back-up battery can fail to charge fully, resulting in the receiver not working as intended and failing to flash to alert the hearing-impaired to an emergency.
No incidents or injuries are reported.
This recall involves the Flash Receiver (BE1442 MHz), which is sold as a part of the Bellman & Symfon's Visit smart home system.
The flash receivers are intended to assist hearing-impaired consumers by alerting them with bright flashes of light when the doorbell or telephone rings or if a fire alarm sounds.
The white devices measure about six inches tall and three inches wide and sits on a white cylinder base. The Bellman & Symfon logo is printed on the front of the unit.
Only Bellman & Symfon flash receivers with following serial numbers are included in the recall:
Affected Serial Numbers

BE1442141400001

~

BE1442141402040

BE1442174430001

~

BE1442174433060

BE1442186360001

~

BE1442186362040

BE1442188570001

~

BE1442188571020

BE1442180030001

~

BE1442180032550

BE1442180840001

~

BE1442180842550
The serial number is printed on the body of the unit under the battery cover. The bar code with the product's serial number is located under the batteries.
The flash receivers, manufactured in China, were sold online at HarrisComm.com from June 2016, through March 2020, for about $185.
What to do
Consumers should immediately contact Bellman & Symfon to receive a free repair. Consumers can continue to use their Flash Receivers until they receive the free repair, but the firm advises in the meantime to unplug and re-plug their units to keep them properly powered.
Consumers may contact Bellman & Symfon toll-free at (833) 235-5626 from 8 a.m. to 5:30 p.m. (ET) Monday through Friday, by email at support.bsn@bellman.com or online at www.bellman.com/recall for more information.