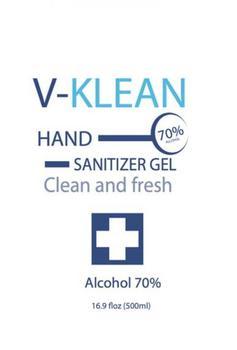 Asiaticon SA de CV (Mexico) is recalling all lots of V-Klean Hand Sanitizer Gel, Medically Minded Hand Sanitizer Gel and Protz Real Protection Antibacterial Hand Sanitizer.
The products may contain methanol (wood alcohol), which can result in nausea, vomiting, headache, blurred vision, permanent blindness, seizures, coma, permanent damage to the nervous system or death.
They may also be sub-potent for the ethanol content. The use of sub-potent hand sanitizer products can have adverse health consequences related to infections.
There are no reports of adverse events.
The recalled products were sold nationwide in plastic clear bottles with clear tops with the following UPC Codes:
V-Klean in 8.5 fl. oz. (250 ml) bottles: 716053704993
V-Klean in 16.9 fl. oz. (500 ml) bottles: 716053704993
V-Klean in 33.8 fl. oz. (1000 ml) bottles: 716053704993
Medically Minded in 16.9 fl. oz. (500 ml) bottles: 676753003782
Protz in 13.5 fl. oz. (400 ml) bottles : 7503019005002
What to do
Customers who purchased the recalled products should stop using and return them to the place of purchase.
Consumers with questions may contact Asiaticon SA de CV at (929) 394-3020 available Monday -- Friday 9.30 am -- 6 pm (ET) or by email at direccion@asiatic-connection.com.