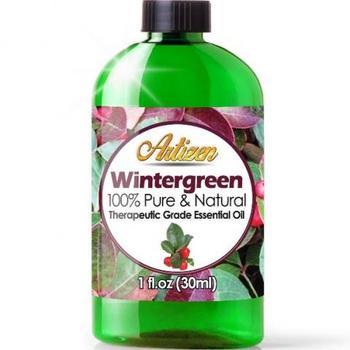 Artizen Oils of Denver, Colo., is recalling about 6,000 bottles of Artizen Oils Wintergreen and Birch 100 percent Pure & Natural Therapeutic Grade Essential Oils.
The bottles are not child resistant as required by the Poison Prevention Packaging Act, posing a poisoning risk if the contents are swallowed by young children.
No incidents or injuries are reported.
This recall includes all 1- and 2-ounce clear glass bottles of wintergreen and birch essential oils purchased prior to April 15, 2019.
The label on each bottle displays Artizen Oils' logo and the name of the product.
The oils, manufactured in the U.S., were sold online at eBay.com, Amazon.com, and Walmart.com from June 2017, through April 2019, for between $10 and $17.
What to do
Consumers should immediately remove the essential oils from the reach of children and contact Artizen Oils for a free replacement child-resistant cap.
Consumers may contact Artizen Oils at (800) 986-9413 from 10 a.m. to 4 p.m. (MT) Monday through Friday; by email at support@artizenoils.com, put "Free Replacement Cap" in the subject line of the e-mail and in the body, provide your name, address, the bottle size for which you are requesting a replacement cap and the date you purchased the product; or online at artizenoils.com and click on "Recall Notice" at the bottom of the page for more information.