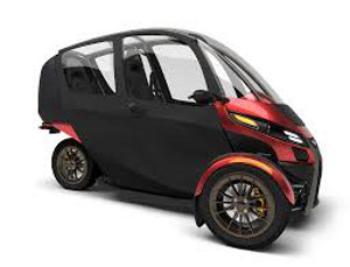 Arcimoto is recalling 22 model year 2017-2018 FUV motorcycles with the following issues:
Over time, increased resistance at the battery connection may result in the Battery Management System unexpectedly shutting down propulsion power.
The front suspension and steering system may loosen or wear, possibly resulting in a loss of steering control.
Incorrect machining of the transmission case may result in premature failure of the gearbox.
The headlights on the motorcycles may be spaced too far apart to appear as a motorcycle to oncoming traffic.
The combination brake light, tail light, and turn signal assembly does not have a reflex reflector in the side-facing surfaces.
The front turn signal lights are not positioned at, or near, the front of the motorcycle as required.
Incorrect fittings were installed in the braking system, potentially resulting in a brake fluid leak.
In the event of a crash, the seat may not support the driver as intended, preventing the seatbelts from holding the driver in place.
There is no service brake warning light to warn the operator if there is a brake system malfunction.
The vehicles were built without a certification label applied.
Any or all of these conditions can increase the risk of a crash.
What to do
Arcimoto has notified all affected owners and will rectify the conditions without charge.
Owners may contact Arcimoto customer service at 1-541-683-6293.