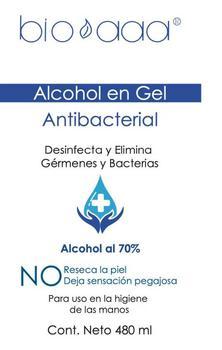 AJR Trading is recalling 2,004 units of bio aaa Advance Hand Sanitizer.
The products may contain methanol (wood alcohol), which can result in nausea, vomiting, headache, blurred vision, permanent blindness, seizures, coma, permanent damage to the nervous system or death.
There are no reports of adverse events to date.
The product, used as a hand sanitizer to reduce bacteria when soap and water is not available, is packaged in 480-mL plastic bottles with UPC 7502272121085.
The lot being recalled, 20DF8307 with the expiration date April 2022, was sold in Miami beginning in April 2020.
What to do
Customers who purchased the recalled product should stop using it immediately and mail it to AJR, 814 Ponce de Leon Blvd, suite 218, Coral Gables, FL. 33134 a for refund.
Consumers with questions may contact AJR Trading at (305) 302 8416 Monday – Friday from 10:00 am to 5:00 pm (CT), or by e-mail at ajrtrading15@gmail.com.