Americans think the government should do more to protect personal privacy
10/20/2016
|
ConsumerAffairs

By James R. Hood
ConsumerAffairs' founder and former editor, Jim Hood formerly headed Associated ... Read Full Bio→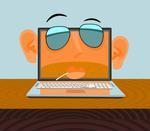 In an odd juxtaposition, 80% of Americans say they use social media daily while 96% say they don't trust social networks to protect their privacy. You might wonder why so many people use something they think isn't safe, but that's a question that's seldom asked.
A recent survey conducted for the Craig Newmark Foundation provides a clue, however: we want the government to protect us. 
The survey found that many Americans think privacy laws are too weak, with Millennials bei...
More
Feds say consumers were deceived about the data security risks of using the online system
03/03/2016
|
ConsumerAffairs

By James Limbach
A Washington, D.C., reporter for more than 30 years ... Read Full Bio→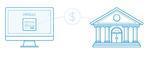 Regulators are serving notice a fast-growing online money-transfer business, stating that they must safeguard consumers' private data and live up to the promises they make about their security procedures.
The Consumer Financial Protection Bureau has ordered Dwolla to pay a $100,000 penalty for misleading consumers about its data security practices and instructed the company to fix its security practices.
Dwolla, based in Des Moines, Iowa, said the procedures questioned by...
More
Sort By